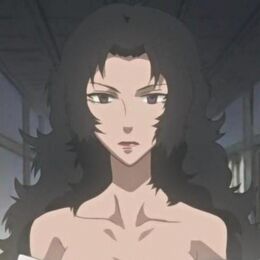 Saraba (サラバSaraba) is Kotarou's second-in-command in the Fuuma Village. She is a no-nonsense woman and acts much like an older sister to Raimei and Jūji, calling Raimei once Raikō has been spotted. She had assisted in locating him.
She is voiced by Akeno Watanabe in Japanese and Luci Christian in English.
She does not like getting called old, especially by Raimei.