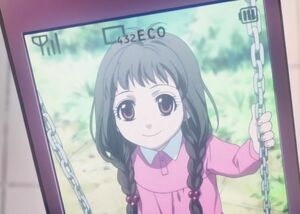 Alisa Oda is the daughter of Yae Oda who was involved in a car accident. Alisa was seriously damaged and needed a blood transfusion in order to recover. One of Frosti's business partners (Nowake) was at the scene and matched Alisa's blood type, but refused to donate because he would lose his chance to make a name for himself.
In the anime adaption, the same business partner was conducting human experiments with particular drugs and tricked Oda, who was blinded by the desire to save her daughter, into giving the drug to Alisa. The drug was a failure and Alisa did not live. Oda blames Nowake for Alisa's death and attempts to kill him along with Frosti.
Ad blocker interference detected!
Wikia is a free-to-use site that makes money from advertising. We have a modified experience for viewers using ad blockers

Wikia is not accessible if you've made further modifications. Remove the custom ad blocker rule(s) and the page will load as expected.